The signing wizard calls up all the fields to be filled in the sequence and guides you through the signature process.
Since all fields on a document are mandatory, they are called one after the other. There are several displays, which are described below:
Signature
This is where your visual signature is generated (electronic signature), this can be done in three ways.
Characters – Here you can sign with a mouse, stylus or other input device
Text – Enter your name and choose a font.
Image – You can upload a saved image (PNG).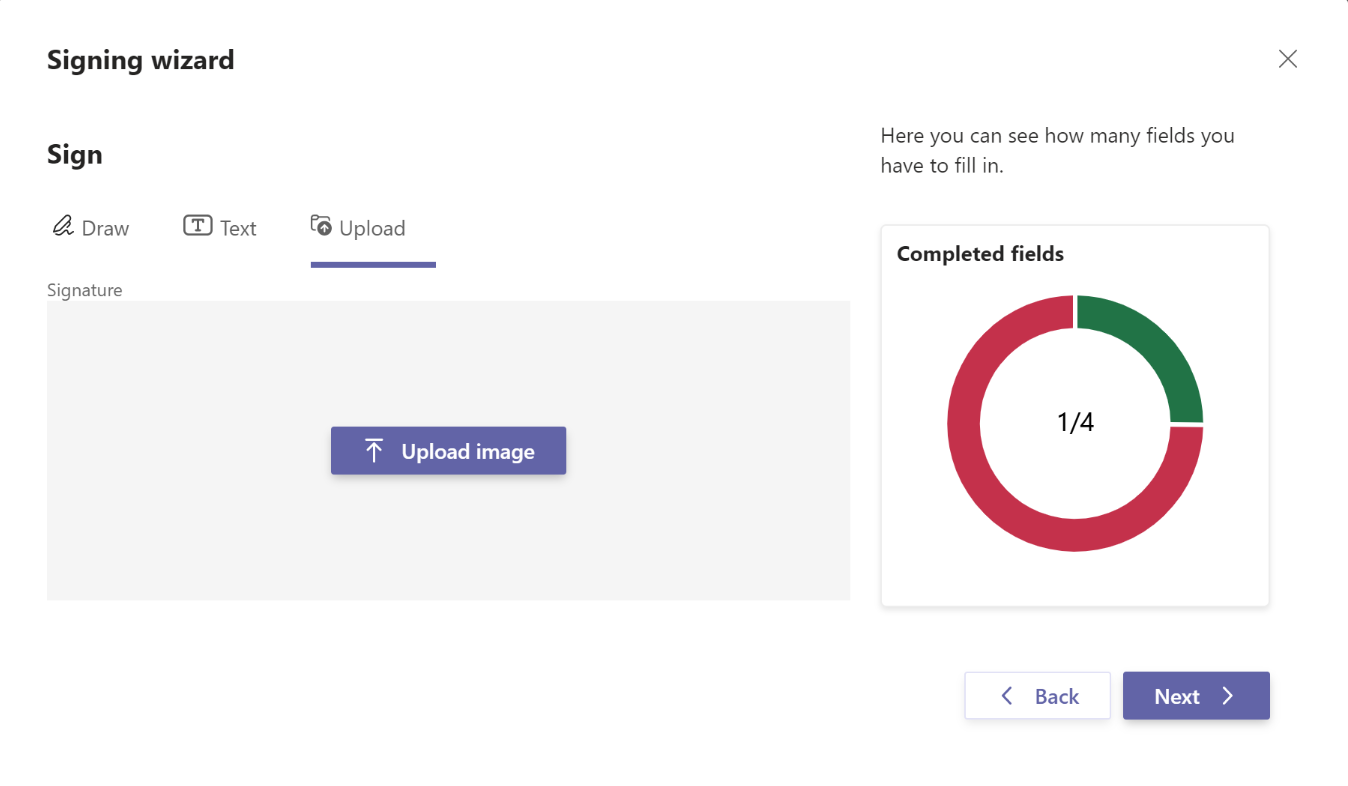 In all three cases, your signatures are visually applied to the document and are visible to all other signatories.
Place
Please enter the place where the signature is made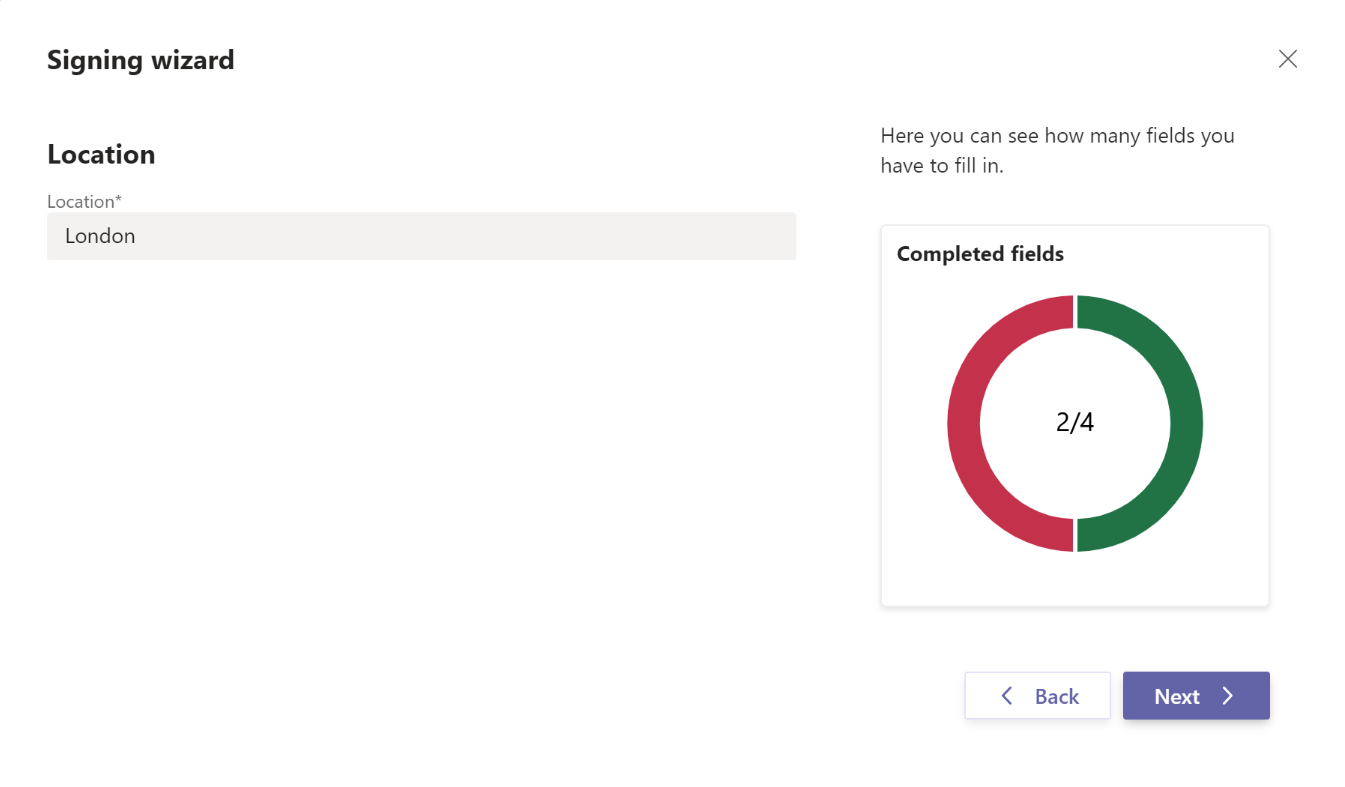 Name
Please enter your first and last name here.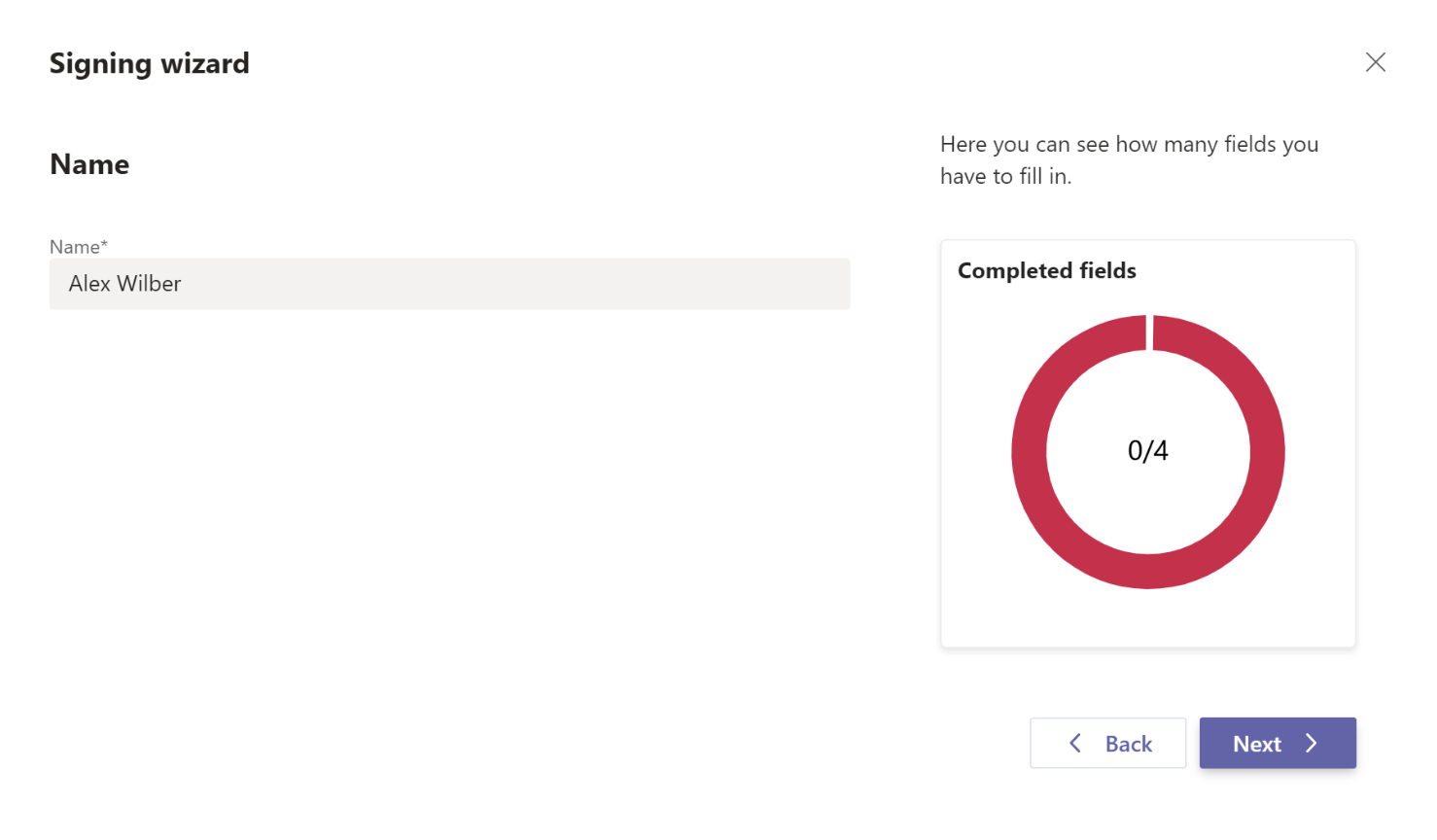 Date
Please select the date on which you will sign.